SmartPlant 3D (SP3D) Course Overview
Smart Plant 3D (SP3D) is a modeling software used in the engineering sector for pipe designing. Multisoft Virtual Academy conducts SP3D online training for engineering candidates with an interest in the CAD domain and aspiring to establish a career in pipe designing. This SP3D training builds the skills required for executing detailed designing projects in power plants, petrochemical setups, oil and gas industry, and food and beverage manufacturing units etc.
After completing this Smart Plant 3D online training, participants will gain proficiency in piping and structural modeling. Individuals will additionally become adept with the following:
WEBS items, Templates, and style rules
Space management and control points
Piping hierarchy, piping routing and piping placing
Isometric drawing extraction
Grid/Coordinate System
Equipment placing
Candidates will also understand how to identify nozzle orientation; execute solid and structure modeling; and create designs for structure components like slabs, walls, ladders, handrails etc.
SmartPlant 3D (SP3D) Course Content
Introduction
Piping
Equipment
Structure
Supports
SmartPlant 3D (SP3D) course completion certificate
Stand out from the crowd!!
Multisoft Virtual Academy provides certificates of completion to all the aspirants on successful completion of the program.
These digital credentials will allow trained professionals to present a globally-recognized record of their learning to anyone, at any time.
Multisoft Training Completion Certificate Features :
Globally recognized certificate with the complete name of the candidate & Multisoft Virtual Academy logo
Clear specification of Course ID & Course Name
Certificate with Date of Issuance
Unique certificate ID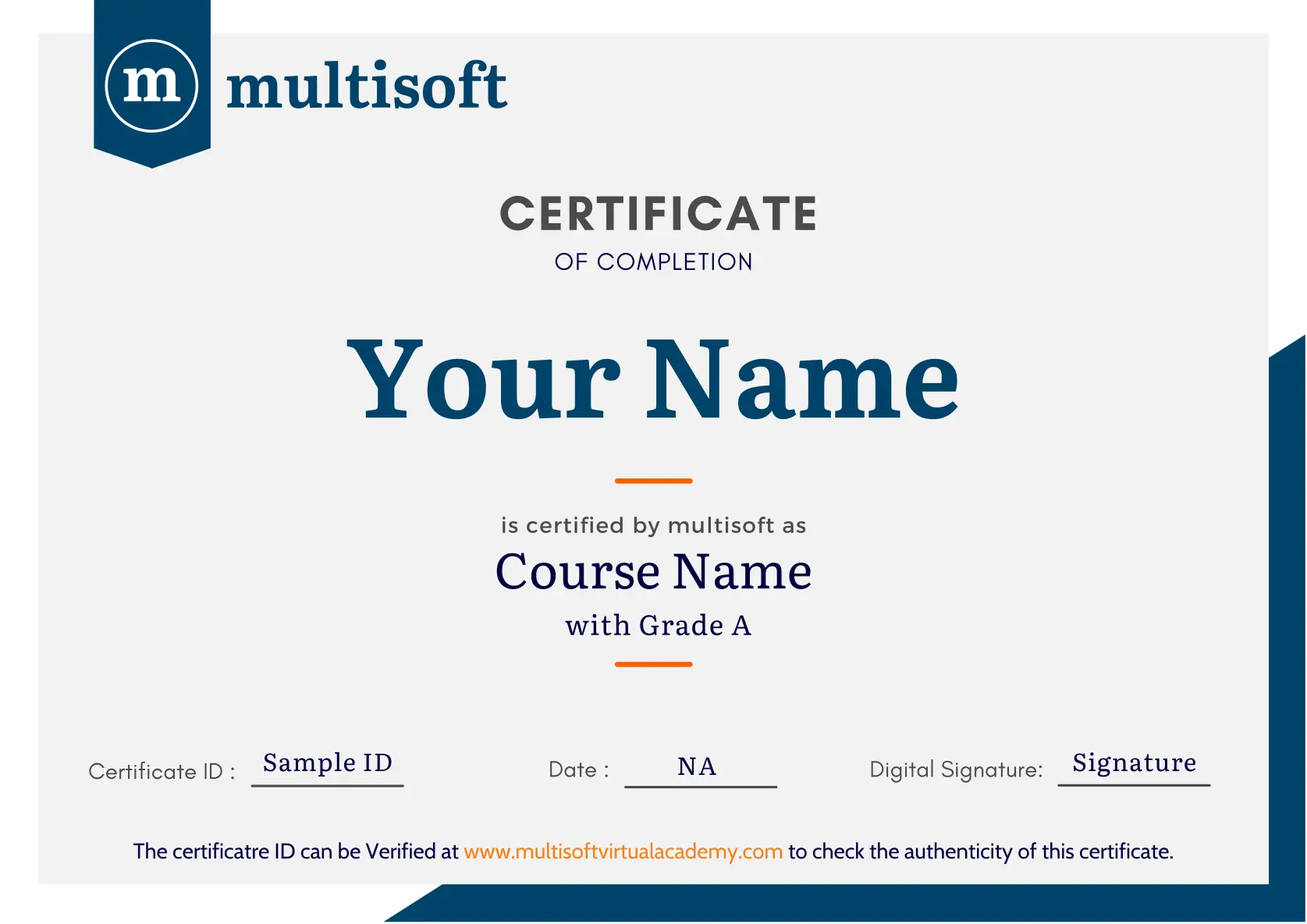 SmartPlant 3D (SP3D) FAQ's
SP3D is a modeling software that is utilized in pipe designing in engineering sector. The product belongs to Intergraph, which is one of the leading providers of engineering and geospatial software, globally.
Candidates can take aid of the smart technology used in Smart Plant 3D software in order to increase the productivity by reducing the effort put on rework. Pipe designing becomes much easier with use of SP3D software than working through other ways to complete the projects. It also helps to accelerate products and at the end helps in gaining the edge of success.
Intergraph has combined the Smart 3D program SmartPlant 3D, SmartMarine 3D, and SmartPlant 3D Materials Handling Edition. Smart 3D technology is famous for delivering the maximum productivity level known these days.
It is used in Chemical, Metals & Mining, Marine, and Offshore and Shipbuilding industries, as well as any type of Oil or Gas factories. The software is of prime importance for the ones who are into Civil Architectural Engineering.
• Basic knowledge of Industrial Piping Design • Familiarity with Windows User Interface • Knowledge of 3D Plant Design CAD Concepts This course is suitable for engineering candidates who are willing to learn pipe designing or intend to establish a career in this domain.
Apart from basic introduction, the candidates will get an understanding about: • Piping • Equipment • Structure • Supports
The candidates will get equipped with the following topics: • WEBS items, Templates, and style rules • Space management and control points • Piping hierarchy, piping routing and piping placing • Isometric drawing extraction • Grid/Coordinate System • Equipment placing Along with this, the aspirants will understand how to identify nozzle orientation; execute solid and structure modeling; and create designs for structure components like slabs, walls, ladders, handrails etc.
Infrastructure industry is progressing rapidly and the need for professionals with knowledge of latest technology is required the most. SP3D is one of the most famous software in the field of engineering. Professionals who have knowledge of SP3D are likely to get more opportunities than the ones who do not know about the same. There are lot of industries that offer promising opportunities to candidates with expertise in SP3D. Few include: • Chemical Process Industry • Petroleum & Petrochemical Industry • Pharmaceutical Industry • Power Plant • Long Distance LNG/LPG/CNG Piping System • Irrigation Project • Project & Construction Companies
A person, who gets equipped with the knowledge of SP3D, gets lot of work opportunities in the industry. As per PayScale.com's 2015 data, a Piping Designer in the United States earns between $46,499 and $118,741 annually. It is important to keep in mind that more experience also affects the pay scale of candidates.
All the instructors are industry experts and hold several years of experience in the respective fields. They are well versed with the training essentials and are guided by Multisoft to deliver the best.
Following are few of the advantages to enroll in a training program with Multisoft Virtual Academy: • Collaborative Learning Methodology: Get introduced to a Learning mechanism which has foundations in interactive and collaborative pedagogies. • Flexible Schedules: Become the master of your will. Schedule your own batch or join an existing one. Take your pick. • Practice to Perfection: Gain expertise through a vast question bank with real time score and time analysis, and detailed explanations of answers.
Multisoft provides multitude of options for the candidates who want to upgrade their skills. We provide the option of flexible schedules for all the programs. For working professionals, there is an ease of learning through recorded sessions and 24/7 access to the learning resource center.
Multisoft Virtual Academy provides hands-on sessions to the candidates where they can practice what they have learnt with a proper guidance from trainers.
Yes, upon the successful completion of the training, you get a training certificate from Multisoft.
To register for a particular program, the candidate simply has to click on the ENROLL button as displayed on the particular course page. This will take the candidate to the payment gateway where s/he can make the payment via online banking. There is also option to make direct bank wire transfer. The candidates can drop a mail at
info@multisoftvirtualacademy.com
to get the details to get the details in that case.
If you still have any queries regarding the program or need any other details, you can drop an e-mail at
info@multisoftvirtualacademy.com
. You will get a reply within 24 hours.