ITIL Intermediate Service Design (SD) Course Overview
Owned by AXELOS® Limited, ITIL® is the world™s most in demand IT service management framework. ITIL® empowers organizations with increased productivity, optimized costs, and improved customer experience; as well as provides a common language for service management.
ITIL® Service Lifecycle category of the ITIL® Intermediate level comprises of Service Design (SD) module as one of its qualifications. Multisoft Virtual Academy offers online training for this module that helps candidates to establish expertise in the design of IT services, processes, and other aspects of IT service management.
After undergoing the Service Design module of this ITIL® Intermediate training, individuals will be able to:
Understand the purpose, principles, architectures, and processes of Service Design
Comprehend the use of IT capabilities in order to provide the best service and maximize value to the organization
Recognize as to how service design is connected to other stages of the ITIL® Service Lifecycle
This ITIL® Service Design certification demonstrates an IT professional™s ability to frame consistent service design practices for improving the alignment of IT tasks with the overall business and user needs. This ITIL® credential is worth three credits, which helps individuals to qualify for the advanced certification levels.
ITIL Intermediate Service Design (SD) Course Content
Introduction to Service Design
Service Design Principles
Service Design Process
Technology related Activities
Organizing for Service Design
Technology Considerations
Implementation and Improvement of Service Design
Challenges, Critical Success Factors and Risks
ITIL Intermediate Service Design (SD) course completion certificate
Stand out from the crowd!!
Multisoft Virtual Academy provides certificates of completion to all the aspirants on successful completion of the program.
These digital credentials will allow trained professionals to present a globally-recognized record of their learning to anyone, at any time.
Multisoft Training Completion Certificate Features :
Globally recognized certificate with the complete name of the candidate & Multisoft Virtual Academy logo
Clear specification of Course ID & Course Name
Certificate with Date of Issuance
Unique certificate ID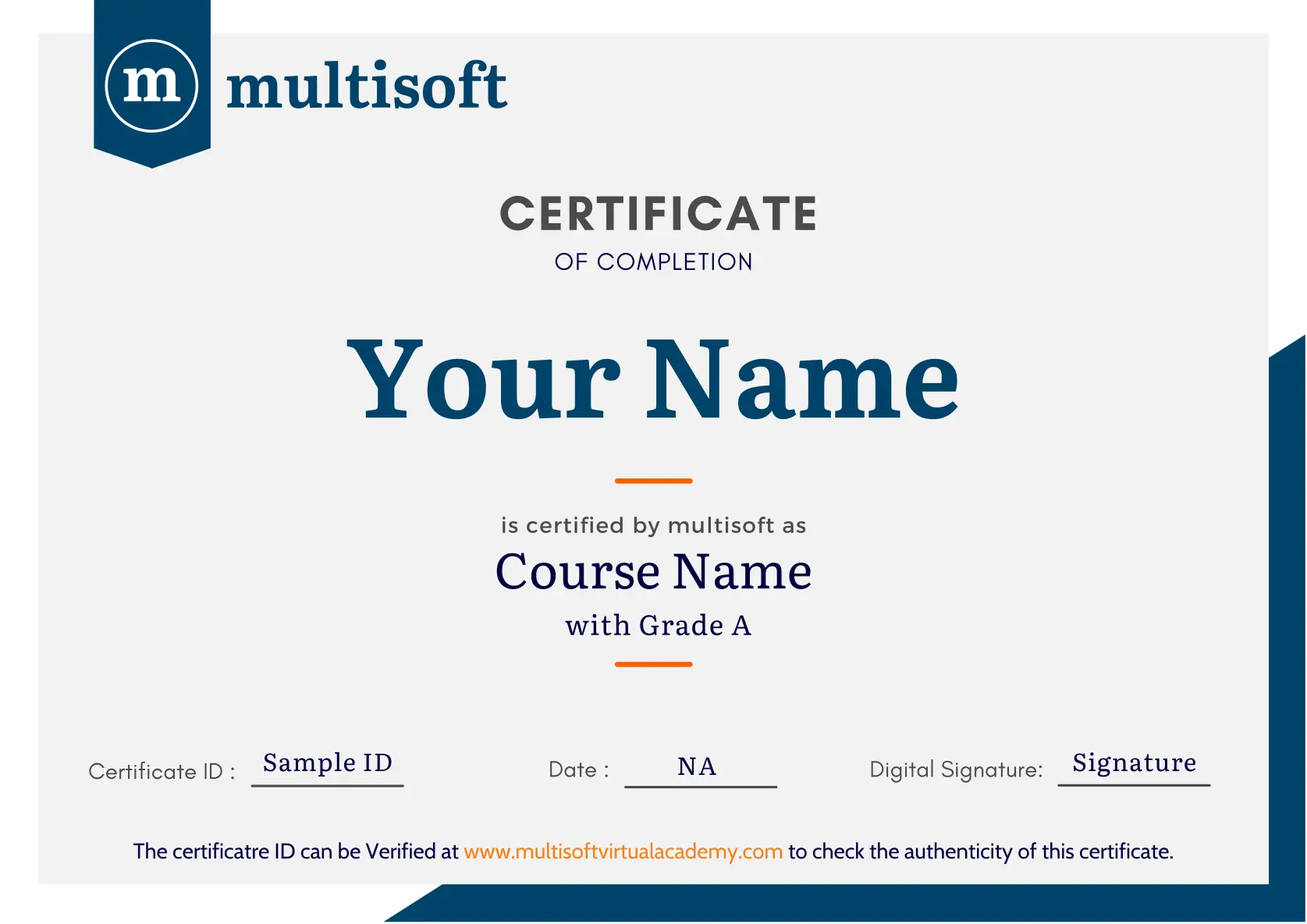 ITIL Intermediate Service Design (SD) FAQ's