ITIL Intermediate Service Operation (SO) Course Overview
ITIL®, a universally accepted framework, outlines the best practices for IT Service Management. It allows organizations to effectively manage IT services according to the business needs.
There are four levels of qualification within the ITIL® scheme namely, the Foundation level, Practitioner level, Intermediate level, Expert level and Master level. The ITIL® Intermediate level qualification is divided into Service Lifecycle and Service Capability modules. The Service Lifecycle further comprises of 5 modules, and Service Operation (SO) is one of them. Also, each module suggests a different methodology to perform IT Service Management. Multisoft Virtual Academy provides ITIL® Intermediate Service Operation Training.
This ITIL® Intermediate online training module concentrates on the principles, processes, operational activities and functions that empower individuals with the capacity to successfully manage products and performance of services. Also, it covers all the management and operational tasks related to the coordination and execution of services developed during the Service Strategy, Design and Transition phases of the IT Service Lifecycle.
Achieving the ITIL® Intermediate Service Operation certification provides candidates with 3 credits. In order to progress to the Expert Level, individuals need to fulfill the credit criteria as prescribed on the ITIL® website. After the successful completion of this training, individuals can aim for the ITIL® Expert level, followed by the Master level.
ITIL Intermediate Service Operation (SO) Course Content
Goals and Objectives
Organizational issues related to function, group, team, department, division and role
Balance in Service Operation
Concepts
Service Operation principles in Service Design and Service Transition phases
Operational Health
Communication in Service Operation
Documentation in Service Operation
ITIL Intermediate Service Operation (SO) course completion certificate
Stand out from the crowd!!
Multisoft Virtual Academy provides certificates of completion to all the aspirants on successful completion of the program.
These digital credentials will allow trained professionals to present a globally-recognized record of their learning to anyone, at any time.
Multisoft Training Completion Certificate Features :
Globally recognized certificate with the complete name of the candidate & Multisoft Virtual Academy logo
Clear specification of Course ID & Course Name
Certificate with Date of Issuance
Unique certificate ID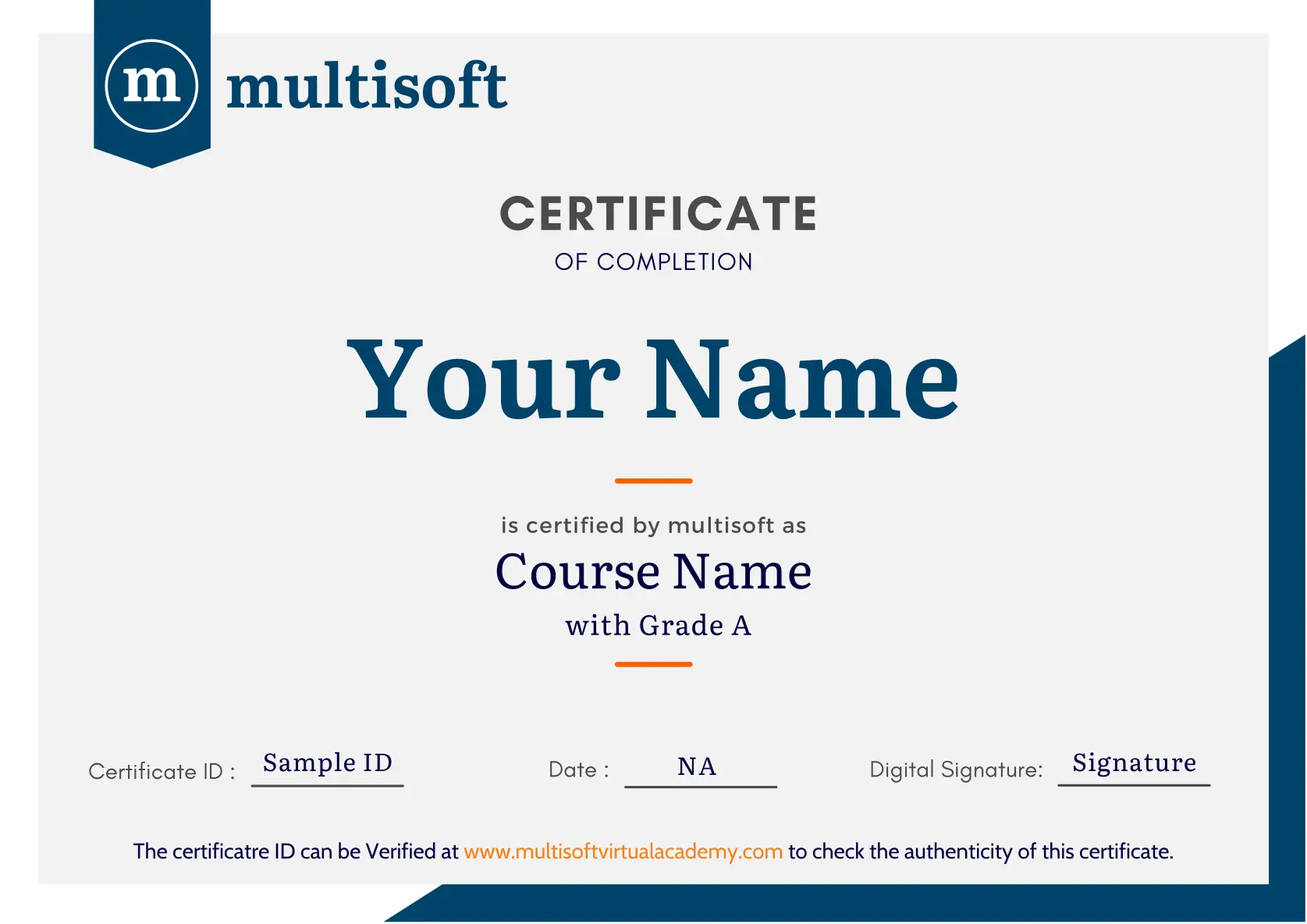 ITIL Intermediate Service Operation (SO) FAQ's